Musicians For Ceremonies, Cocktail Hour, Intimate Receptions and Dinners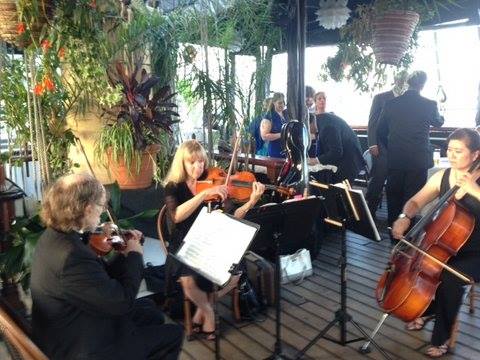 La Mer Ensemble
Professional musicians perform music and songs for traditional church ceremonies as well as civil and informal services. Extraordinary cocktail and dinner hour entertainment.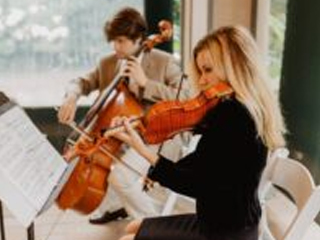 Addison Chamber Players
The Addison Chamber Players have a unique passion for weddings and have performed regularly for such occasions throughout Philadelphia and its surrounding areas for over a decade.
Learn More/Hear Them Play
The Addison Chamber Players Consist of graduates of The Juilliard School, the Royal Academy of Music, and Princeton University. Collectively and individually, they have performed in halls and theaters across the country including Carnegie Hall, Avery Fisher Hall, the Academy of Music, the Kimmel Center, the Mahalia Jackson Theater, The Orpheum, and the Meyerhoff Symphony Hall, among others. Hear them play Mozart below: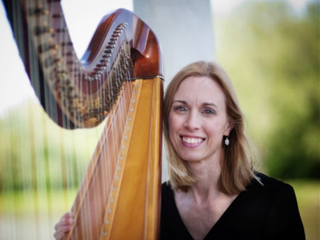 Harpist Mindy Cutcher
Sophisticated entertainment for formal or informal church, synagogue or civil ceremonies, both indoor and outdoor as well as cocktail or dinner hour at the reception.
Learn More
Wide range of music selections, both religious and contemporary. Harpist/flutist combination also available.
Mindy Cutcher is a full-time professional harpist who performs throughout Philadelphia, Delaware and South Jersey. When she's not playing for the Pennsylvania Ballet, her harp music is heard with other area orchestras as well as at chamber concerts, churches, weddings, corporate receptions and other special events. Mindy has performed on The Tonight Show and with notable names such as Joshua Bell, Josh Groban and Anne Hathaway. Hear and see her play.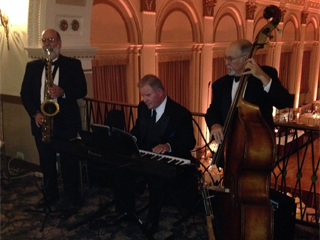 Jazz Trio
Elegant music for cocktail or dinner hour. Choose from jazz, popular music and show tunes. Entertainment for wedding parties as well as special events.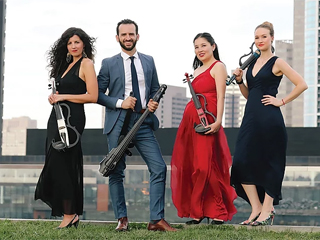 Elegance String Quartet
From the classics to modern rock, Elegance String Quartet embraces both musical tradition and innovation. Weddings, corporate functions and private events.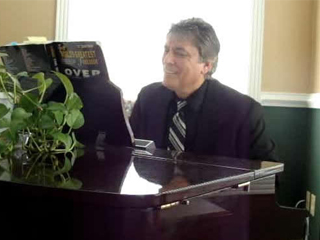 Pianist Phil Battaglia
Phil is a professional musician who has been entertaining throughout the NJ/Philly area and beyond for over 50 years. His "cocktail piano" style would be perfect for your cocktail or dinner hour.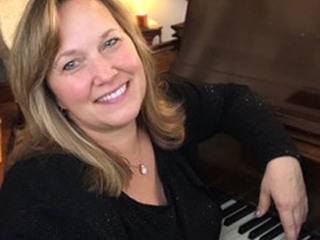 Pianist Mandy Wise
Wedding music, sacred or secular, for ambiance or to accompany soloists. Mandy also plays cocktail piano, jazz standards or Jim Brickman style.
Learn More/Hear Mandy Play
You can also book Mandy for Christmas/holiday and children's parties. She was a featured wedding pianist on TLC's "Married at First Sight".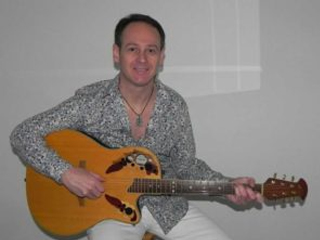 Guitarist Joe Discher
Acoustic guitar player and vocalist for your wedding ceremony and/or reception, corporate event or other celebration.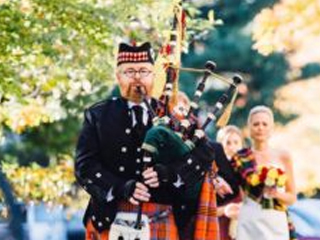 Bagpiper
The very best Celtic bagpipe music for every type of event; traditional music for ceremony, reception parties or parades.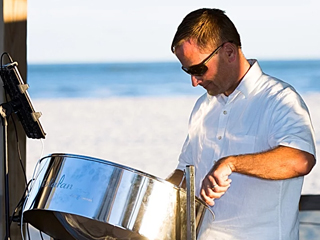 Steel Drum by Nick Rotindo
Nick is a steel drum soloist perfect for your wedding or next event. Add a taste of the islands to your special celebration!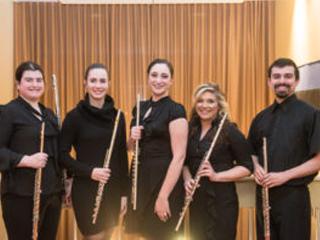 Flutes4
Enjoy the unique and lush tones and textures four flutes can create at your wedding ceremony/reception or other celebration.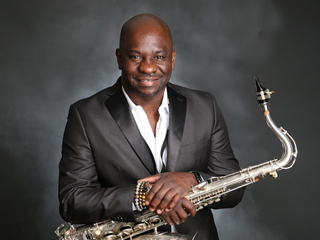 Saxophonist James White
Enjoy the unique and lush tones and textures four flutes can create at your wedding ceremony/reception or other celebration.